Fifth Sunday Sing
The March 29th Fifth Sunday Sing is CANCELLED to help slow the spread of COVID-19.
The Fifth Sunday Sings are ordinarily held once a quarter, on the fifth Sunday evening of a given month.
Hosts are as follows:
March 29, 2020--Silver Sage Baptist Church, 5858 S. Maple Grove, Boise. 6 p.m. THIS EVENT IS CANCELLED.
May 31, 2020--New Covenant Baptist Church, 624 Lake Lowell Ave., Nampa. 6 p.m.
August 30, 2020—Crosspoint Church (formerly FSBC Caldwell), 912 W. Linden St., Caldwell. 6 p.m.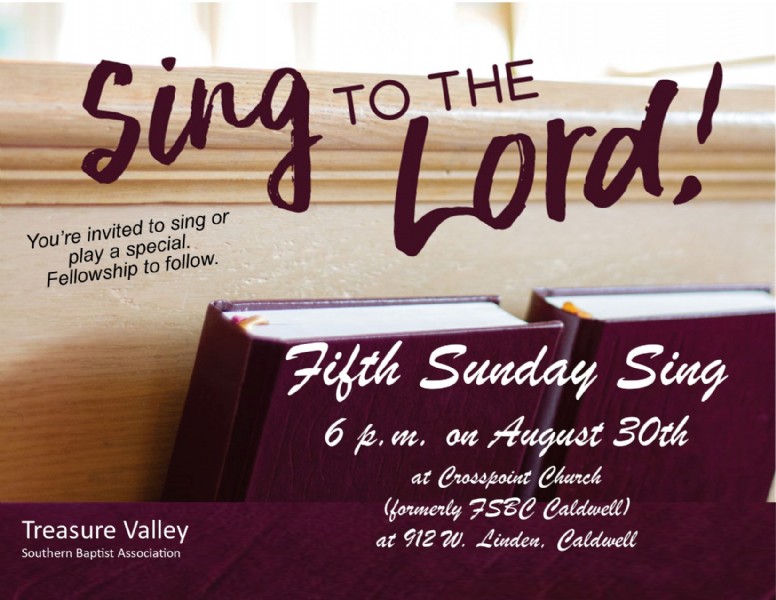 November 29, 2020--Nampa Calvary, 417 Almond St., Nampa. 6 p.m.
Thank you to our hosting churches! WATCH this page for more information!